About
Nana Kwasi Daaku was born in the town of Ɔbomen-Abokifi which is located in the Kwahu mountain area of Ghana. He grew up in Ɔkragye where his father was a chief. As a young child Nana always walked with the elders who spoke in proverbs and, as a result, by the age of 5 he was mimicking their wisdom. Between the ages of 10 and 12, he had the opportunity to travel to Kumase and other villages. While in high school he became a transcriber for a UNESCO program for 3 years where his uncle, Kwame Y. Daaku, was a director of African Studies at Legon. These manuscripts can be found in the B.A.L.M. Library at the University of Ghana at Legon.
Between 1973 and 1974, Nana Daaku was a lead researcher for Peggy Appiah, a well-known author who wrote many books on Ashanti gold weights, folktales, and traditions. This afforded him the opportunity to travel to many towns throughout Ghana. Nana Daaku eventually moved to the United States and settled in the Washington D. C. Being a vast well of knowledge on Akan culture and traditions, Nana has given workshops and lectures at Morgan State University, Bowie State University, and Howard University. He is known for the creative ways he taught Twi to interested African born in America from teens to adults. Continuing his desire to educate people about Akan culture, Nana authored,
Spoken Twi, a book that teaches Twi, an Akan language spoken Ghana.
He supported many of his fellow Ghanaians to successfully relocate to the United States. He was quite a resource. He provided housing, guided the newly arrived to needed legal support and helped people to secure employment. He regularly connected Africans in the diaspora with people on the continent who provided a wide range of goods and services.
Throughout the years, he inspired young and old to embrace the culture and to connect with each other. His dream was for Africans from anywhere in the world to understand each other and come together.
In 2018, Wofa Kwasi became Okyeame Panyin in Okomfo Nana Akosua Baakan's shrine house, Ogya Fie. In late 2018, Wofa Kwasi, Okomfo Akosua, and several other supporters took a trip to Ghana to visit historical sites, meet with elders to collaborate on research, and visit Wofa's family that he had not seen in over a decade. While on this trip, he was called Home. He passed away on January 31st, 2019, at the age of 75.
Wofa was always a teacher!




Enjoy the following audio clips about proverbs: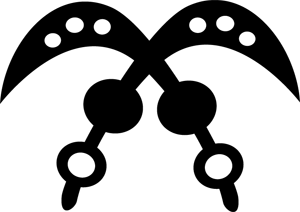 Your support is requested.
​
Please send donations to CashApp,
​
If you have questions, please call or text 202.359.6462.
​
​
Follow us:

​